OPTURA
Total biomass monitoring
just leapt a light year.
The OPTURA range utilises near Infrared bio-reflectance measurements to deliver rapid insight into your biological processes. The NIR laser is emitted from the sensor face into the media, cells present in the media reflect the laser back into the sensor's measurement face, resulting in a measurement of reflectance where increasing reflectance return corresponds with increasing biomass.
Bio-reflectance
Due to the chosen wavelength, the sensor achieves a small measurement field which is less likely to be impacted by interfering objects within the vessel, coupled with the various sensor types within the OPTURA range, can tackle a wide variety of applications.
Bio-reflectance technology effortlessly accommodates a variety of cell types, including mammalian and microbial cells. By harnessing the sensor's reflectance nature, it achieves a high linear biomass range from seeding to harvest concentrations, all with a single sensor. This eliminates the need for frequent wavelength switching or adjustment of settings, providing a simplified and efficient monitoring experience.
Fixed NIR wavelength
The fixed wavelength between the region of 1310-1330 nm has been selected to maximise sensitivity to changes in biomass from seeding to harvest concentrations, no matter what the application is. This near infrared range minimises loss of signal due to absorbance as it is not affected by coloured media constituents.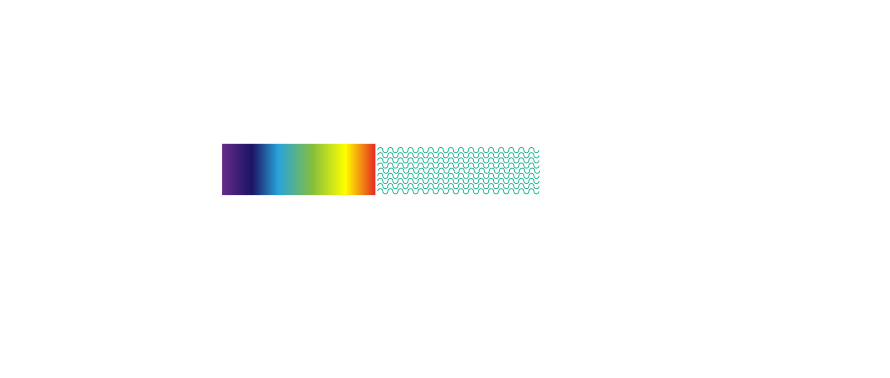 Our chosen wavelength enables a narrow measurement field of up to 2.5 cm from the sensor face, ensuring accurate and representative readings while minimising back reflectance from interfering elements associated with shorter wavelengths.
Key benefits at a glance
Contact-less
measurement

Wide linear
biomass range

Wide range of
applications
OPTURA
PRODUCT RANGE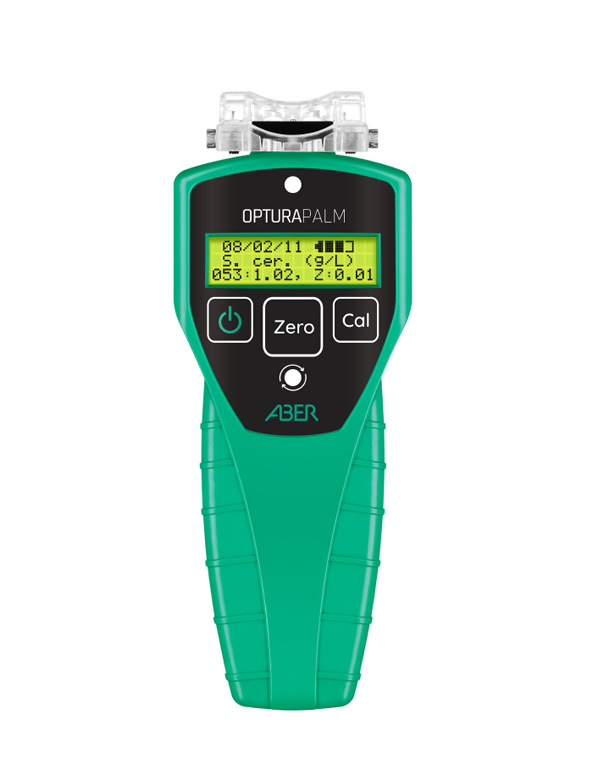 OPTURAPALM
Provides contact-less biomass measurements right in the palm of your hand. Easily monitor biomass growth while maintaining a sterile environment. Simply press the device against your vessel and let ABER's technology do the rest.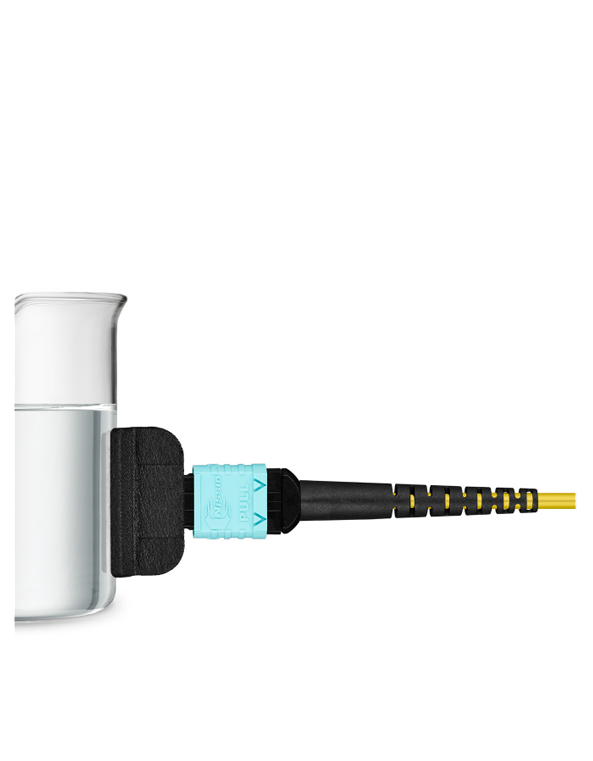 OPTURASPY
Contact-less, real-time biomass measurements. This small profile sensor utilises an adhesive vessel adaptor, making it highly adaptable and capable of monitoring biomass in a variety of vessel types. Containing the revolutionary bubble filter algorithm, this small sensor provides big possibilities.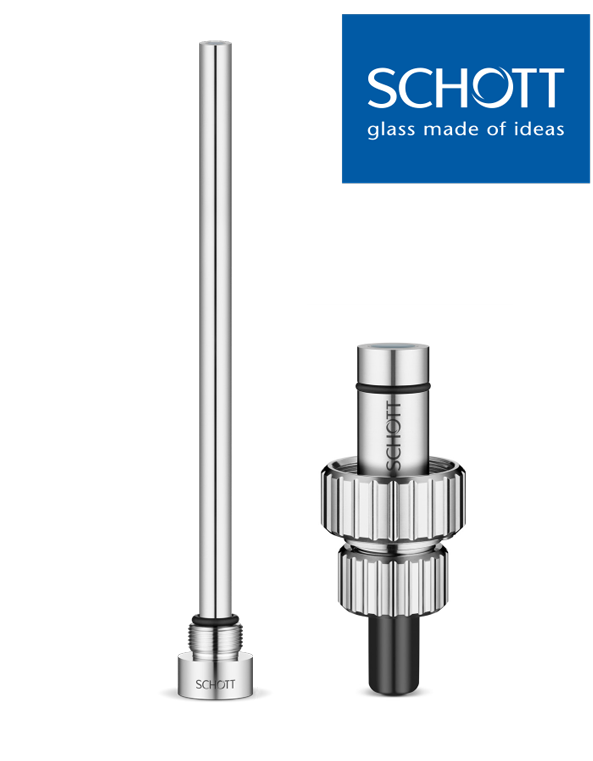 OPTURASCOPE
Experience real-time measurement of total biomass with our sensor which is easily inserted into your vessel via a head plate or bioreactor ports, this sensor provides in-line monitoring without the need to manipulate wavelengths or worry about interfering bubbles.